Dog Fencing
At Pet Stop by Pet Partners, we use a combination of advanced pet containment technology and fence training techniques to keep your pet securely contained. With over 20 years experience providing understand fencing system installations and products, and as fellow pet lovers, Pet Stop by Pet Partners understands how important it is to know what you're getting into when you purchase an electronic dog fencing system – after all, you're putting your pet's safety in our hands.
Underground Hidden Pet Fencing
As your local pet fencing experts, we'll walk you through the entire process, from installation to training, so you'll be as familiar with your hidden fence system as we are. Of course, we'll also provide ongoing customer support once your fence is up and running. Please contact us with any questions you might have about your fencing system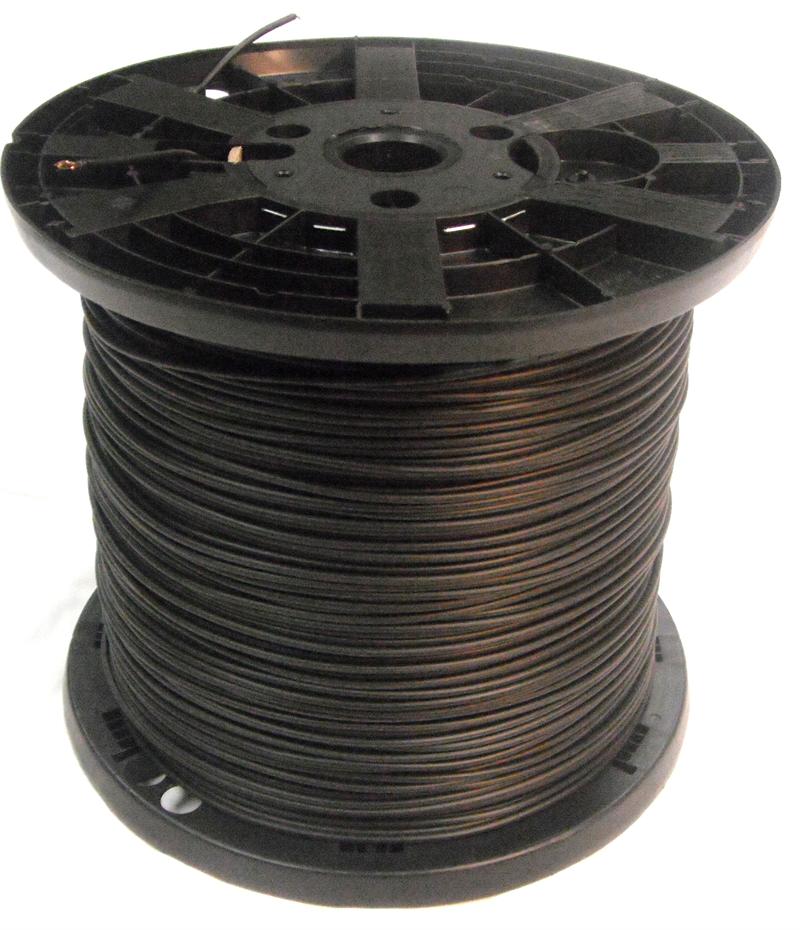 The Boundary Wire
Instead of a traditional wooden or chain link fence surrounding your property, we use a boundary wire. This wire is typically buried a few inches below ground and surrounds the area that you want to contain your pet to. The boundary wire is connected to a transmitter and will carry a signal (sent from the transmitter) around the edge of your yard – when your pet gets too close to the boundary, they'll receive a warning to back away.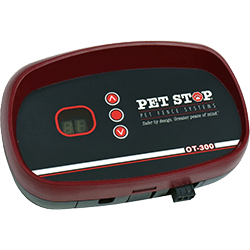 The Signal Transmitter
Usually installed indoors and close to a power source, the transmitter is responsible for sending a clear, steady signal out to the fence boundary wire – this signal is what alerts your pet's receiver collar to tell them to back off. Designed to withstand weather (most even have built-in lightning protection) and even power outages, the fence transmitter will also alert you if there's a problem with the boundary wire, such as a wire break.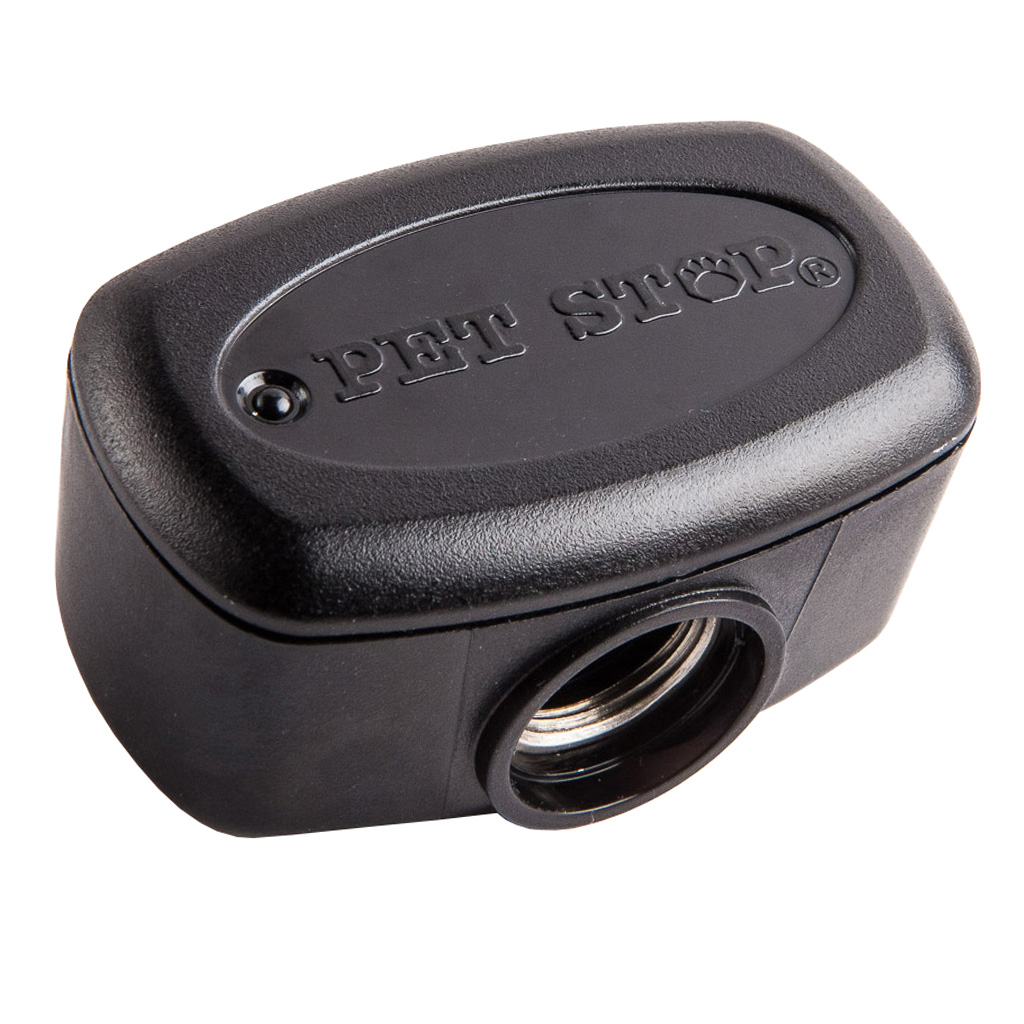 The Receiver Collar
Worn around your pet's neck, the receiver collar is responsible for warning your pet off when they get too close to a restricted area. If you pet approaches the boundary wire and gets too close, the receiver collar will issue an audible warning – if your pet persists, then the receiver collar will issue a gentle correction to tell your pet to back away. We only use low levels of correction with our receiver collars, mere tickles and NOT painful, traumatic electric zaps. Pet Stop's highly advanced and customizable products make this possible.
The Fence Training
Making sure that your pet is properly trained to the fence and knows their boundaries is critical to keeping your pet effectively contained. Pet Stop by Pet Partners uses a revolutionary, low-stress training technique called "GentleSteps™". Customized to what best suits your pet's individual personality and learning needs, Gentlesteps™ is designed to be pet-friendly and focus on positive reinforcement. The end result is a happier pet who learns faster and is more likely to adhere to the fencing boundaries.
Outdoor Systems
We provide installations of outdoor underground fencing system that will not only keep your pet safely contained, but can also keep your pet out of your garden, landscaping, pool or other off-limit zones.
Indoor Solutions
Pet Stop by Pet Partners brings the benefits of boundary setting indoors, too. Our technology can easily keep kitty off the kitchen counter, the dog out of the litter box or correct any other behavior issues you may be having.
GentleSteps™
Perhaps the most important part of the electronic dog fence, the fence training makes sure your pet knows their boundaries. We use a low-stress, pet-friendly training technique called GentleSteps™. Pets learn faster and are much happier with GentleSteps™.
Lear More
Layouts
Just as every pet is unique, we know that every yard is unique too! Pet Stop by Pet Partners will work with you to design a fencing layout that best suits your yard's geography, your containment needs, and even community ordinances. Below, you can view our most common layouts…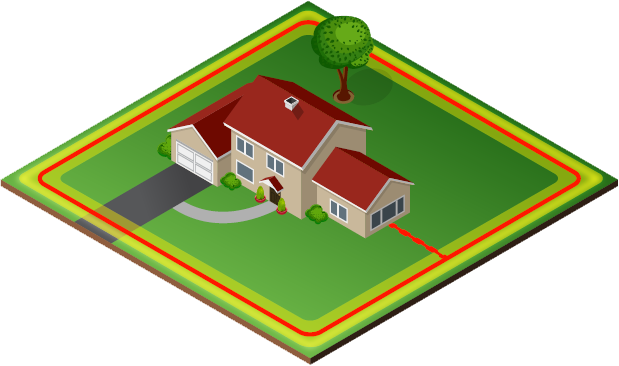 Full Perimeter Loop
Our most common layout installation is a Full Perimeter loop. This layout gives your pet free range to roam your entire yard but not leave it.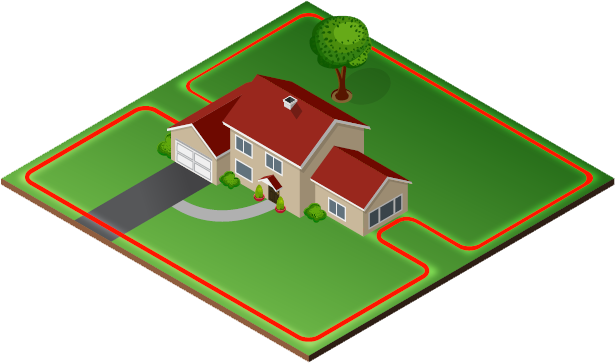 Figure 8 or "Pinch in"
Also common is the Figure 8 layout. It's like the Full Perimeter loop, but with a pinch in the middle. This allows you to contain your dog in either the front yard or the back yard, it's up to you.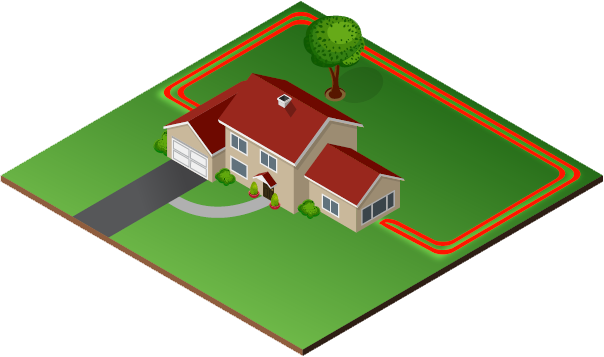 Double Loop
The Double Loop layout is used to contain only the front or back yard. It's generally only used when your property's geography won't allow for installation around the whole property.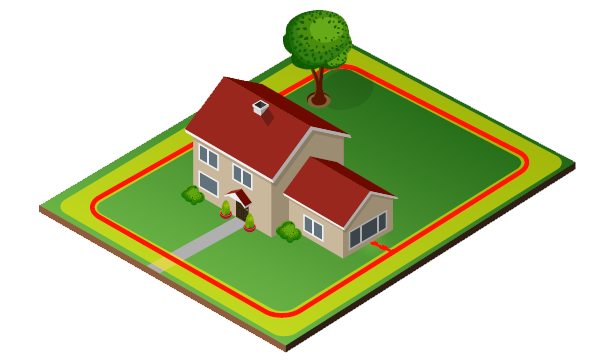 Edge-To-Edge™
Small yards are no problem at all for Pet Stop technology. Our boundary fences offer settings to create a one-sided signal zone around the perimeter wire in order to maximize the amount of yard your pet can enjoy.
Support
Pet Stop by Pet Partners is dedicated to providing you with ongoing outstanding customer support long after your initial pet fence system has been installed. If you have any questions, concerns, or require any maintenance or troubleshooting on your electronic pet fencing system, please contact us –we'd be happy to help in any way we can.
Get Support
Service • Installation • Training
for All Brands of Electronic Pet Fencing
Protecting Pets, Landscaping, & Home Furnishings Locally Since 1992