Pet Partners Customer Testimonials

Below you may find some reviews from our customers along with our local preferred business partners.
We always strive to provide you with a quality pet fencing product and excellent customer service. Pet Partners welcomes your feedback – please contact us with any testimonials, comments, or questions.
Click below to Leave a Review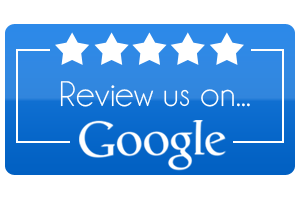 Testimonials from Local Customers & Local Veterinarians
Our family purchased a Cavalier King Charles Spaniel puppy last summer. We wanted her to be able to run freely in our backyard. A friend told me about Roxanne with Petstop. I called, her and her crew came out and installed our "fence" in no time. Roxanne trained "Chelsea Rose" to it. Now I can leave her out all day. I recently had Roxanne return to setup an in-house system. I wanted to keep Chelsea in the kitchen area at night. It is nice not to climb over gates anymore! Pet Stop is wonderful!
---
I called Pet Stop because I wanted my dog to be able to run free in the front and back yard. My dog Maggie, a dachshund, was one that would dig holes at the fence and also one that if the door or gate opened-she would run away. The service I received from Pet Stop was friendly and prompt. It solved my problems- no more digging and no more chasing the dog through the neighborhood. I would recommend Pet Stop to everyone, it has made life much easier and I wish I had done it years ago. Thanks Roxanne
---
I have known Roxanne Akers and Pam West for over 15 years. Always professional in everything they do, great customer service is their top priority. The care and concern they exhibit for their furry customers is unmatched. Specialists in their field, they have worked with all breeds of dogs and even cats. They are a team you couldn't go wrong with.
---
I called Roxanne at Pet Stop because my dog, Molly, a lab, was jumping on my beds and furniture. She was chewing up sofa cushions and chewing on the furniture. Roxanne installed a Pet Stop In-Home system. I received excellent service. Molly was trained to stay in the areas where we wanted her. I would definitely recommend this service for anyone needing their dog trained.
---
I called Pam at Petstop because my boxer, Bosco, was running off in the woods chasing rabbits and he would also take off in the middle of the night when we let him out to go potty. Pam and her staff were very professional; the one on one training was great. Pet Stop has stopped all of my worries so I can let Bosco out safely anytime. Now I know he will not be hit by a car and best of all he is in the yard protecting my daughter instead of running off. I would highly recommend Pet Stop to anyone.
---
We just moved to a new house and our Pug, Shih Tzu, and Great Pyrenees kept escaping from our backyard. I had heard of underground fences but I was skeptical because I had seen some that didn't work. A friend told me to call Roxanne with Pet Stop, best thing I ever did. Now my dogs don't escape the backyard, and they have the whole yard to run and play. They are free to go out any door of the house and I feel great knowing they are safe at home. I wish I had done this a long time ago. It is great.
Contact Pet Partners with your Testimonials!
Service • Installation • Training
for All Brands of Electronic Pet Fencing
Protecting Pets, Landscaping, & Home Furnishings Locally Since 1992